Collect Data
Message
Get Support
Collect Data
Seamlessly gather customer data with appboy's web and mobile sdks
Bidirectional data flow means marketers can bring first-party data—like in-store purchases, web behavior, and mobile location—together with third party data available through APIs—like weather, breaking news and movie times—for a truly robust customer profile. This is an engagement platform built for modern teams in the mobile-first age.
Appboy supports better
push
Push Notifications

Push with Appboy means powerful delivery and personalization options so you can send mobile and web push notifications that really perform.

Email

Appboy email features powerful segmentation options without all the noise and hassle you find in more traditional ESPs. Plus, sending all your marketing messages from a united platform makes for more seamless communication.

In-app and in-browser messages

In-app and in-browser messages are the best, most flexible and marketer friendly way to engage active users in your website or mobile app with promotions, news, onboarding tips and more. Appboy supports full-screen, modal and slider in-app messages.

News Feed Cards

Build a highly targeted, dynamic stream of rich content for users to explore at their own pace right in-app. Content streams, or news feed cards, are a great way to share valuable content with users without interrupting their experience.

Webhooks

Send texts, tweets, and more when you use webhooks to connect your Appboy platform with a variety of messaging, social media, and other technologies.
Here's how it works
Visualize

See who gets which messages when (and where) and test variations easily.
Canvas makes it possible. Learn more or request a demo.

Target

Use Appboy segmentation tools to target the right users, at the right time, on the right device.

Compose

Build cross-channel campaigns with personalized, rich messages.

Deliver

Send messages at optimal times using Intelligent Delivery and action-based triggers.

Optimize

Iterate and optimize with campaign reports that help you craft the right message.
Use Canvas' AI-powered testing capabilities to send your best campaigns. Learn more
See who gets which messages when (and where) and test variations easily.
Canvas makes it possible. Learn more or request a demo.
Get Support
Our people and tools are dedicated to your marketing
From content, to community, to our singular team of dedicated success managers, we take our responsibility to our customers seriously.
Success squad
Your true partners in all things lifecycle marketing. This is a team of experts who consider your success their own.
Academy
An ever-growing library of lifecycle marketing best practices, Appboy dashboard guides, and more.
Community
Opportunities to connect with a community of marketers, share your stories of growth, success, and challenges faced.
Relate and LTR
The best content and events fully dedicated to lifecycle marketing. Find articles, guides, live events, and more.
Appboy Packages
We have a variety of different packages that will suit your marketing needs in today's cross-channel, customer-centric world.
For a detailed pricing quote tailored to your business needs, reach us at hello@appboy.com
Sending 10s of millions of messages with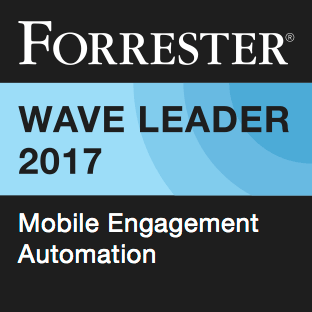 "Any firm seeking a best-of-breed, scalable solution with a 
robust technology road map should consider this vendor."
The Forrester Wave: Mobile Engagement Automation™, Q3 2017 evaluation
Get the Full Report