Extend Mobile and Desktop Engagement With Web Push
Keep web users informed, up-to-date, and interested in what's going on with your brand. Web push notifications help marketers re-engage customers and increase conversions with contextual notifications that fit seamlessly within cross-channel campaigns. They're a powerful layer of outreach that pave the way for a strong brand presence on desktop, mobile, and tablet devices everywhere.
Keep Customers Coming Back for More
Add Web Push to Your Cross-Channel Strategy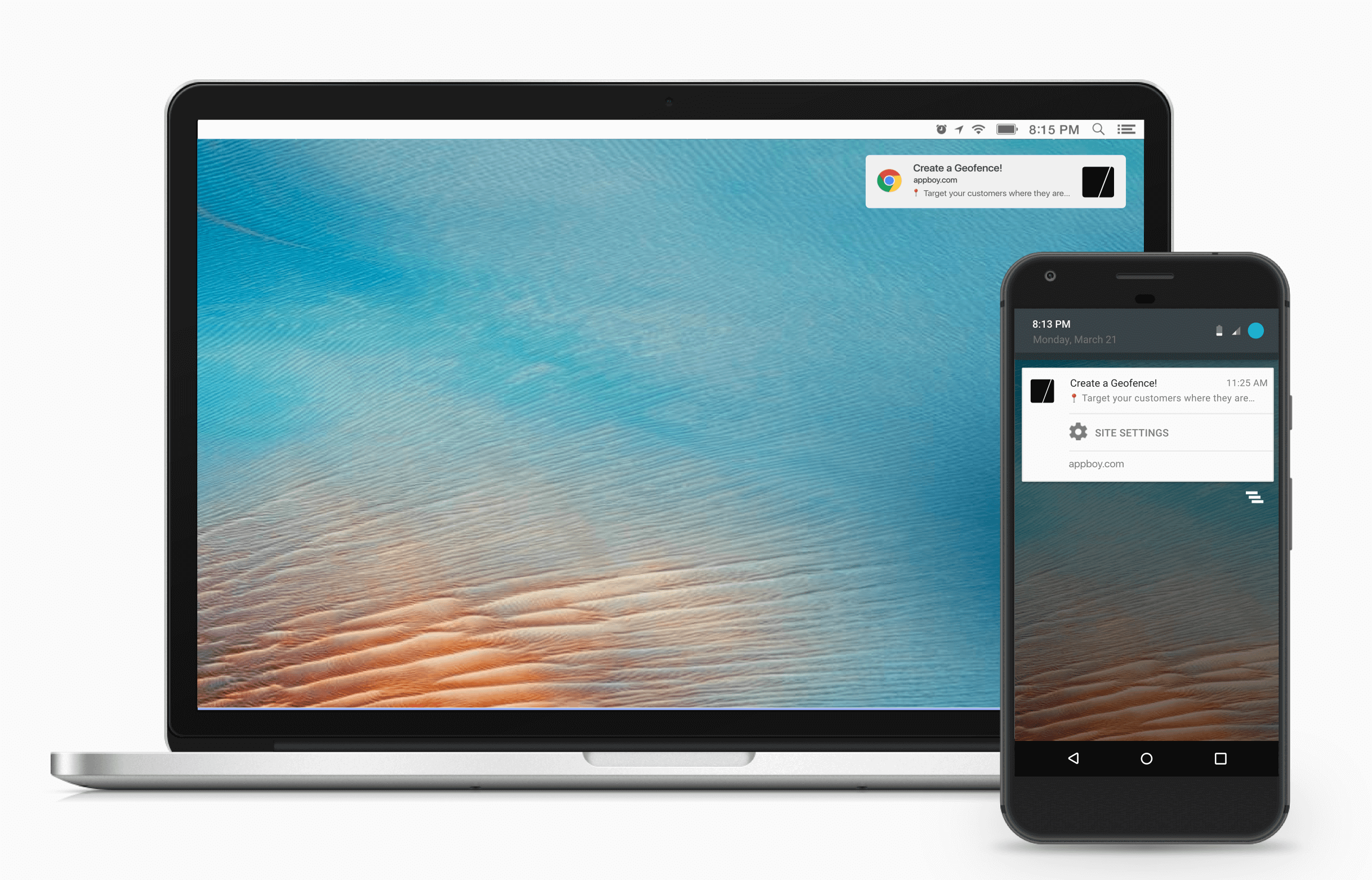 1

ENGAGE INACTIVE USERS

Once users have opted in, you can reach them even when they aren't actively engaged with your website, bringing them back through compelling, relevant messages.

2

ELIMINATE FRICTION

Users don't have to download your app to receive web push notifications. They just need to opt in to get web push messaging, similar to opting in to receive emails.

3

EASILY IMPLEMENT NEW MESSAGING

The web is familiar territory for most product and marketing teams. That's why many teams are up and running with web push in hours.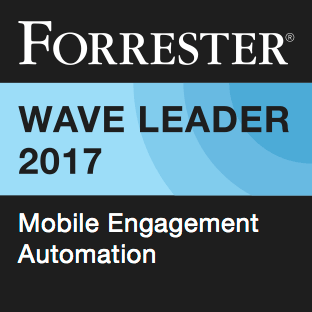 "Any firm seeking a best-of-breed, scalable solution with a 
robust technology road map should consider this vendor."
The Forrester Wave: Mobile Engagement Automation™, Q3 2017 evaluation
Get the Full Report
Browsers Currently Supported
To see and interact with web push, users must have access to a supporting web browser. 
Appboy web push notifications are supported by the following browsers:
Firefox 44+
Chrome 42+
Safari 7+
Opera 39+